International Cubicle line
The international line offers an elegant and refined look to corporate environments bathrooms thanks to high quality Formica High pressure panels and rebate doors. Traditional materials such as oak, designed with a contemporary look, elevates the space to high-end standards.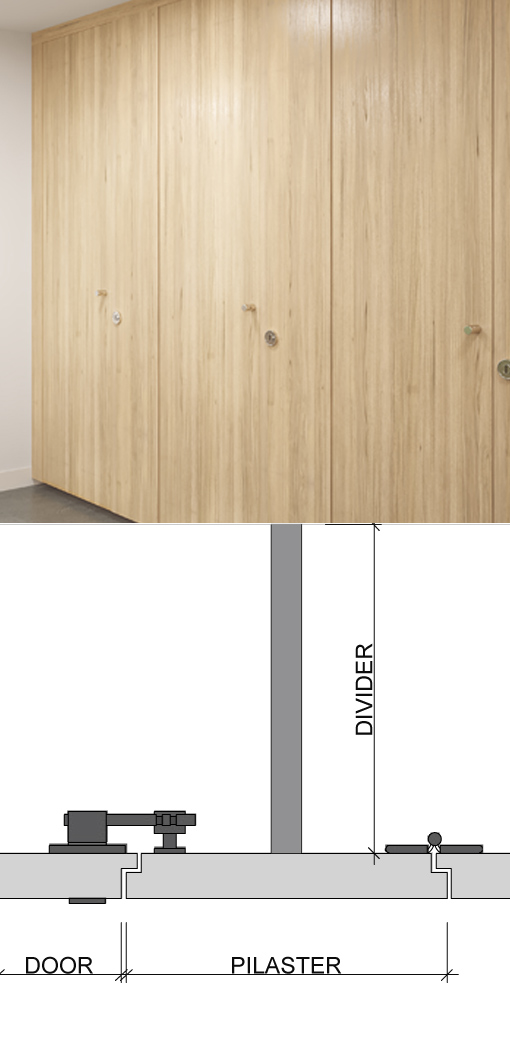 CUBICLES
30mm High Pressure Laminate Formica rebate doors and pilasters (colour shown: elegant oak). Standard inward and accessible outward opening system.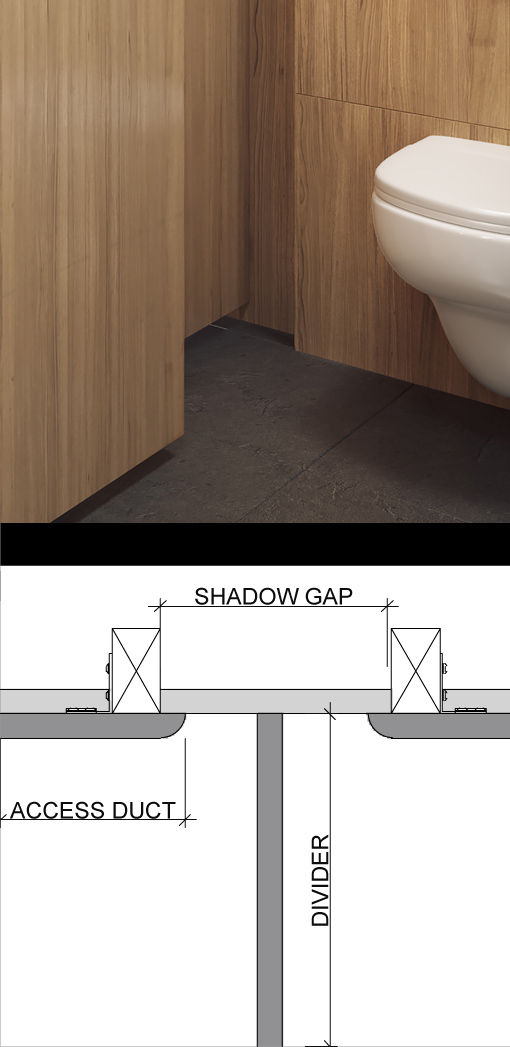 IPS SYSTEM
20mm High Pressure Laminate Formica panels and shadows (colour shown : elegant oak). 70×40 framing system.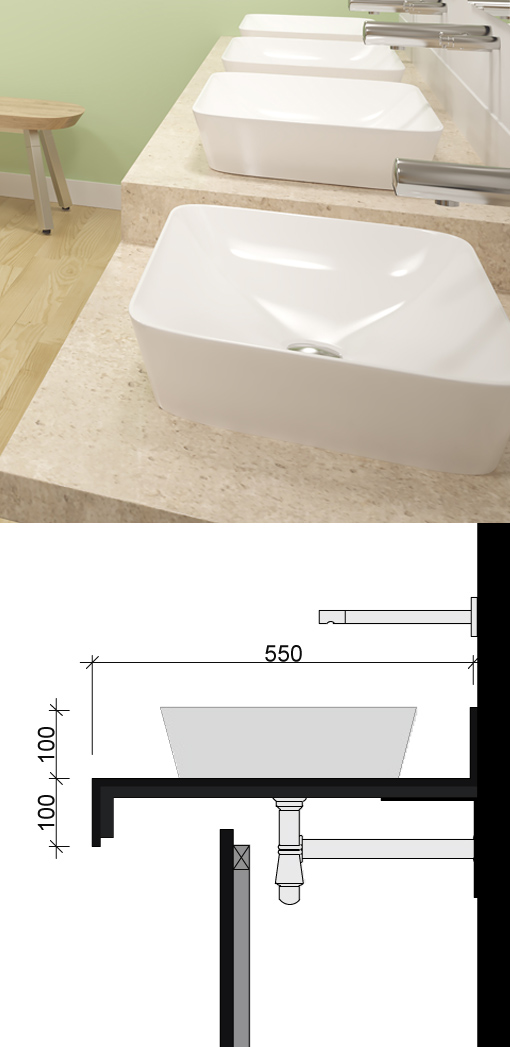 VANITY UNIT
12mm solid surfacing Corian (colour shown : Earth Heritage – Clam Shell). Corian is versatile and allows designers to be creative. Specified sanitaryware.